Synopsis: It was spring break for romantic college student Savannah (Amanda Seyfried) when she first laid eyes on military soldier John (Channing Tatum) who was on temporary leave from the army. It was love at first sight and the two deeply fell for each other. But as John is deployed to treacherous missions for the next seven years, only their letters could keep their love for each other alive until one of them can bear the pain no more as their love is put on hold while trouble seems inevitable.
Description: Soldier John Tyree falls in love with college student Savannah Curtis during his leave from service for his country.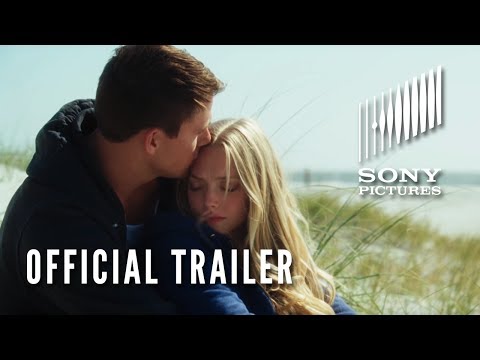 Review: The 2010 rendition of the famed Nicholas Sparks novel of the same title is relatively an interesting movie production. Although a sensible account of truism can definitely be denuded from the melodramatic piece, still this is what makes Sparks' masterpieces fun and palatable to many viewers. The story starts off bare where the characters are introduced building the foundation of interest that would encompass the compelling events that are to unfold as the movie progresses.
The movie's plot indicates the profound imagination of the novel's author and his unprecedented passion for sandy beaches, searing romantics and good ole tear-jerking narratives. The story moves along in this elemental decree of schmaltzy aura that is restrained by the action and hostility of war-drenched terrorism. Amidst all the conflict, the characters still finds an impeccable way to survive as they exchange letters to each other for the pair of months that the other is gone. However, this running montage of exchanging postages becomes the central idea of the story that director Lasse Hallström fails to accentuate. The story becomes dragging and mawkish that somehow lures the audience away.
Dear John definitely falls under the category of feel good movies that poke the sentiments of those who do not mind the softness of the flick touching their deepest emotional grievances. As shallow the storyline may appear, it is the sort of prescription, though mildly formulated, of utterly satisfying and pleasurable dose of sappy love stories and explicit heartaches.