Synopsis: Olive Penderghast is a high school outcast who dreams of being popular. In the effort to avoid going to a friend's family outing, she tells a lie of losing her virginity to a guy from college. It soon reaches the ears of Marianne, an enthusiastic motor-mouth who spreads the rumor in school. Olive plays along with the rumor while unconsciously losing the trust of people who truly care for her.
Description: Emma Stone plays Olive Penderghast, an invisible campus figure who tells a white lie to augment her popularity. Trouble is the result as she plays along with the scheme that everybody in school believes.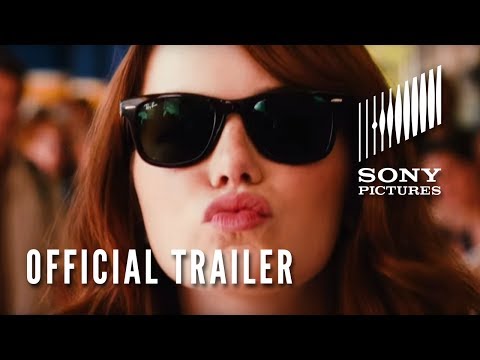 Review: The power of comedy movies to persuade viewers with humor just got better with the advent of smarter varieties. These versions were created not only to leave a smile or a laugh but also to promote a little mind power. This is a good innovation since modern audiences have the tendency to become bored with plain old comedic scenes. The influx of witty scenes make Easy A an effective hybrid comedy film that draws movie-goers who are equally interested with a dynamic plot and playful sequences.
The most outstanding feature of this film involves the fact that Emma Stone perfected the job. Her charm and wit was a perfect fit for the picture. This is probably one of her best performances as critics around the world were pretty pleased with the results. Her co-stars were likewise as talented as her and executed at a level that was above the average mark. A dash of sexiness became the finishing touch as Easy A romped to high grosses and unbelievable positive ratings
Just like any other film, Easy A has its share of loopholes. The gaps that most critics would likely discover first are the portions of the film that were very dragging and boring. If only the comedy used were concentrated in those areas, the film could have been a perfect hit. On the brighter side, I do believe that those uninteresting sequences were used to emphasize the plot and therefore adding great value rather than a negative notion.
Easy A is a one of a kind comedy flick that totally deserves a plus in many categories. It will revolutionize your definition of the genre and will leave you asking for more.