Synopsis: A sloth, sabre-toothed tiger and woolly mammoth learn that the Ice Age is ending and go in search of higher ground, along the way they learn that perhaps not all is lost for Manny, and the woolly mammoth race when they come across a female mammoth, of sorts…
Description: The second in the Ice Age series sees the return of the three beloved prehistoric animals.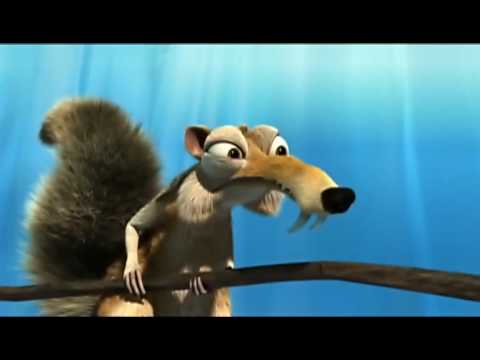 Review: Although The Meltdown lacks some of the originality of its predecessor it is a surprisingly enjoyable sequel that sees most of the characters return to form and introduces a few, rather eccentric, new ones.
Once again much of the humour is rooted in the characters and their interaction and as such it isn't quite as fresh and inspired as it was in the first movie simply because the characters are more familiar and therefore less likely to surprise you. This doesn't make the film dull however, in fact it is still a genuinely funny and ninety minutes filled with more than enough humour to have the kids in the audience in stitches, what it lacks is that little bit extra that would have grabbed the adult attention.
Visually it is brilliant and the characters are still excellent, Sid, Manny, Diego and even Scrat all return with all their charm and allure in tact, they just seem a little bit less imaginative this time round. The director's have clearly tried to compensate for this by bringing new and very over the top characters including Crash and Eddie, two totally non stop possums voiced by Seann William Scott and Josh Peck, and a female woolly mammoth named Ellie (voiced by Queen Latifah) who for some reason believes she's their possum sister.
This rather absurd story line is a lot more imaginative than that of the original, but more isn't always better, particularly in this case when the simplicity of the narrative of the first movie is what really allowed the characters shine. Ellie, Crash and Eddie all seem a little forced and obvious, the humour rooted entirely in the fact that she thinks she's a possum, but isn't. I'm sure you can imagine the jokes already.
 It's still a perfectly enjoyable movie but it isn't a patch on the original and doesn't bode very well for the rest of series, which currently includes a third instalment, a Christmas special and a fourth movie due for release next year.