Synopsis: From Julie Powell's autobiographical book entitled Julie and Julia: 365 Days, 524 Recipes, 1 Tiny Apartment Kitchen comes Nora Ephron's adaptation in screenplay. Julie (Amy Adams) challenges herself to making all of known celebrity chef Julia Child's (Meryl Streep) recipes from her cookbook. The two person's lives are intertwined as they go through happy and sad times in the quest for making that perfect culinary delicacy.
Description: Blogger Julie Powell starts creating an online story about her journey in making all of Julia Child's recipies as the late cook's simple beginnings as a master chief is intertwined in this light cooking pleasantry.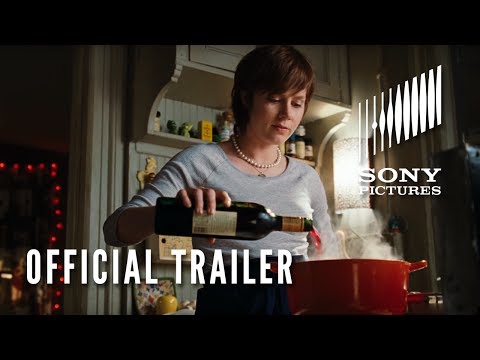 Review: As a veteran female actor, Meryl Streep made her mark in the film industry as a younger woman bagging the roles of exuberant, dramatic franchise. In Julie and Julia, Streep made a great come back where she extracted the role of an exciting, bubbly Julia Child. Her role is definitely a boost for feminists all over the world sending a message that women can in fact live on top of the iced cake. It delicately unravels Child's own history intertwined with the 2002 setting of Julie Powell's present situation. It is an endearing feat of entertainment hitting the right targets for rolling in viewers.
The movie itself is a literary masterpiece as it is able to make the simple incorporation of two real-life stories in one amazing film. The movie's simplicity, bounded by the cast's outstanding performances, took the film on a solid level that did not tarnish its honesty and truism. Clad by a set of dramatic intrusions about life in a post war-era and a post-calamity set, the similarities of both character's stories astonish viewers of how closely related the two are. This is one of the best features that Julie and Julia has to offer.
The film is a fantastic entertainment to watch and a refreshing breather that is calm and light sedentary flick. A real literary work of art ingeniously poked with creativity and a match of good script, Julie and Julia can surely satisfy a craving appetite.
Julie and Julia

,