Synopsis: A recently divorced and newly unemployed thirty something woman finds herself working for her cousin at a bail bond company and who does her first assignment happen to be? Only a wanted local ex-cop and ex-boyfriend…
Description: Katherine Heigl stars in this bizarre mystery comic action drama as a woman in search of a man, only this one is on the run.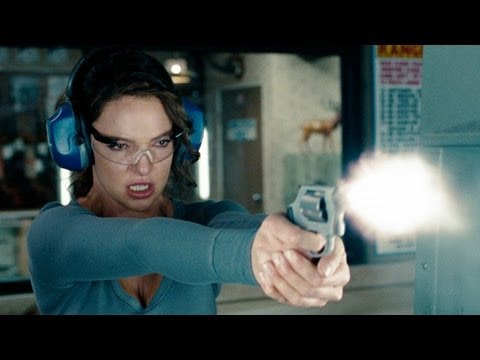 Review: Based on the highly popular crime thriller series by Janet Evanovich sexy divorcee Stephanie Plum is an unlikely New Jersey bounty hunter. Heigl plays Plum, a character that has become highly popular throughout her almost 20 novel history, unfortunately for fans however Heigl's interpretation of Plum is considerably below par.
This is not entirely Heigl's fault, as her performances in previous movies like Knocked Up and 27 Dresses have proved that she knows how to play both comedy and romance, One for the Money misses the mark on both of these points however, leaving Heigl with very little to work with.
The humour is incredibly tame and predictable, relying on over emphasized comedy shots rather than setting up reasonable comic situations or jokes. The characters leave rather a lot to be desired as well, coming across as rather inane caricatures rather than genuine people immortalised on screen. Hiegl is also particularly poorly cast; her New Jersey accent alone is more than enough to force you from your seat.
One can't help but feel that had this movie had better direction and better casting choices then it could have been vastly improved; director Julie Anne Robinson has made some dodgy decision with this piece and doubtless let down hordes of Plum fans. I wonder what a director with an interest in the original content could have done with the piece. I suppose we will never know.
Beyond that, any stronger directorial hand with a sense of personality would have made a significant difference to One for the Money, as the script isn't terrible and the story idea itself is relatively strong, this attempt misses out on almost every possibility however and I suspect will in fact make very little money.