Synopsis: Frank Moses (Bruce Willis) is a retired black-op living peacefully in a suburban home. His only enjoyment is talking to Sarah (Mary-Louis Parker). When he got attacked at his home, he then comes out from retirement and assembles his team again while dragging Sarah, for the fear of her being a target, along for the ride. He and his team then go on a man-hunt to find the big dog behind it all.
Description: When the former CIA agent Frank Moses was attacked by unknown assassins, he then comes out of retirement to put together his old team to hunt them down and keep his identity a secret.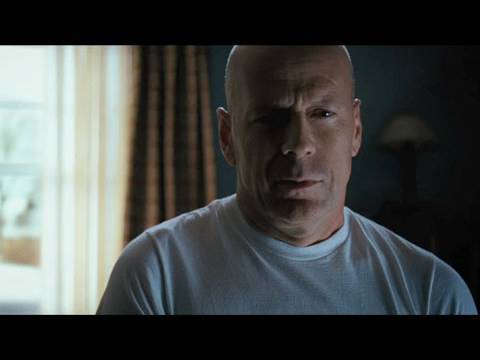 Review: Frank Moses (Bruce Willis) is RED, "Retired and Extremely Dangerous". This is what the government of the U.S. of A. has labeled him. Now retired, all he wants is to live in a peaceful life looking for companionship. He finds this camaraderie in Sarah Ross (Mary-Louise Parker). Sarah is a customer service agent who became Frank's reluctant companion.
Frank's talent as a CIA is ridiculously good. That saying goes the same for his (Willis') acting. Impossible feats in the film have granted him and his character a cool and comedic persona. Some may say that he is just a has-been and that his time as an action star in the big screen is finished, but this film will surely put all those nay sayers in place.
Disregarding Bruce Willis, the other cast shouldn't even be holding a gun, shooting and killing people while being heavily outnumbered all together. Morgan Freeman (Joe Matheson) plays Franks' mentor who is terminally ill and dying, while Helen Mirren's (Victoria) character plays out her retired role as a flower-arranger.  Both these actors would strike the audiences as very frail and would get blown away with their weapons' recoil.
So why place these actors in the movie they say? Well, maybe for the fundamental motive that they are great performers and their acting complements one another. Everyone's roles were so superb that the viewers would contest on who they loved more.
Bottom line is that this film is simply brilliant, exceeding all levels of action and entertainment. With a great director who knows the Hollywood works and a cast that can play different roles, RED soars above the rest of recent action films.