Synopsis: After being bitten by a radio active spider on a school field trip teenager Peter Parker develops extraordinary powers which, after the death of his uncle during a robbery, he decides to use to fight crime.
Description: An unpopular high school kid develops super powers and after trying his hand at amateur wrestling uses them to protect the citizens of New York when a scientific experiment goes wrong and a company executive is turned into a psychopathic murderer.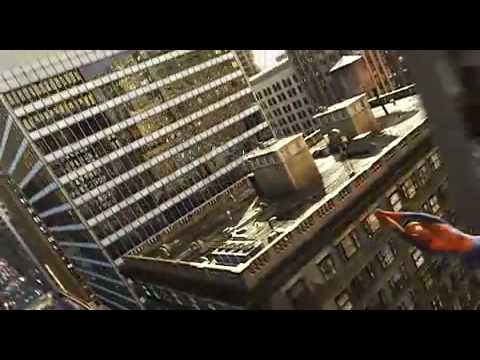 Review: The first in what became a trilogy of movies Spider-Man was the highest grossing movie (USA Box Office) in the year of its release and marked the beginning of one of the first comic book movie franchises. Directed by Evil Dead's (1981 – 1992) Sam Raimi the movie stars Tobey Maguire, Kristen Dunst, James Franco and Willem Dafoe as Peter Parker, his next door neighbour and unrequited love Mary-Jane, Parker's best friend Harry Osborn and Harry's father Dr. Norman Osborn who becomes the evil Green Goblin.
 One of the film's best achievements is it's casting, particularly that of Maguire, which upset many fans before its original release. However Maguire's performance is a strong and rounded one in which he manages to display both the shy and gentle side of Peter Parker and the courageous and tough nature of Spider-Man. An intense training regime also helped Maguire to look the part and thus sparking an entirely new female fan base for the movie.
At its heart Spider-Man is simply a fun thrill ride, with plenty of action and a pleasant love triangle sub-plot it ticks all the boxes. There is little explicit violence in the movie; however its parental guidance rating was debated somewhat upon its original release. By the already changed standards of today the movie would appear to be perfectly acceptable for most children, although it is a subject best left to the parent's discretion.
The special effects and action sequences were notably impressive at the time, and still stand up quite well ten years after its original release.