Synopsis: James T. Kirk is the mischievous son of a deceased Star Fleet Captain who saved his crew from a Romulan attack.  Kirk joins the Star Fleet Academy after an altercation in a local bar near the base and meets a lot of interesting characters including Spock. During a trial, the Academy receives a distress call from the planet Vulcan and the closest Star Fleet may not be able to respond on time. The fleet's cadets of which Kirk secretly boards are then the only force in range to answer the plea.
Description: The 11th installment of the Star Trek franchise revolves around the beginnings of Capt. James T. Kirk. He battles a Romulan foe from the future, who wages war against the United Federation of Planets as vengeance for a lost planet.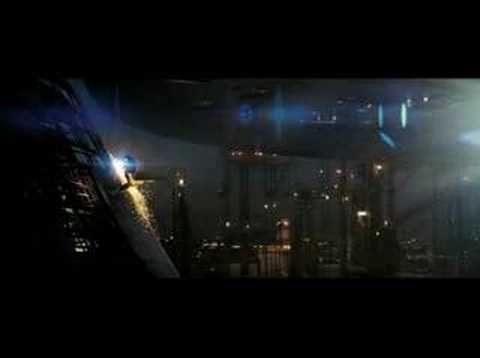 Review: James T. Kirk is one of the characters we all grew up watching. To us, he paved the way for all the other sci-fi characters that have entered box office. Even Luke Skywalker of the famous Star Wars franchise could not replace him. Kirk's character is a legend on the big screen as it continuously inspires viewers then and now. Aside from that, the Star Trek movie franchise pioneered in this type of genre and inspired other film makers to try sci-fi and space films.
It was no doubt the outcome of the film was a marvelous hit. The new cast was not entirely as good as the original, but they were proficient enough to give life to the remarkable characters of Star Trek. It's a pity that those whose outlook upon the film is negative because they are probably missing a whole lot than what they think. This film is not solely centered on high octane action sequences but it also employs a very comprehensive and admirable plot. No wonder Star Trek rated highly in the critics' point of view.
To attest to all the positive notes, this film was nominated for four Oscar's in the 82nd Academy Awards and won an Oscar for Best Make-up. It also became the highest grossing film in the franchise. Not bad for a new cast and crew.
Everyone might be really excited about the rumored sequel because who knows, it might be another box-office success just like this one.