Street Fighter: The Legend Of Chun-Li
Synopsis: After Chun-Li's (Kristen Kreuk) father was kidnapped, she grew up with rigid training about strength and capabilities for over 10 years to develop into a Street Fighter. To rescue her father, Chun-Li deals with the criminal forces bravely in the movie. These criminals are led by Bison (Neal McDonough), a crime boss of ostensibly boundless power, and whose times of yore hold a deplorable secret.
Description: Chun-Li goes into a quest for vengeance after she witnesses the abduction of her father by mobsters led by well heeled crime lord.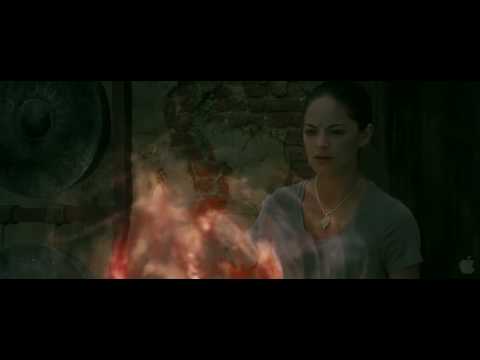 Review: Reviews come out quite different depending on the movies that are subject to them. And it's a whole different story when the reviewer actually has something to base his ideas from for a comparison compared to having a film that's entirely fresh. This is the predicament that rendered this adaptation quite terrible in most ways.
To begin with, just like the few others (Mortal Combat, Dragon Ball Evolution), the character preferences are absurd. It would even be valid to say that they are totally out of context. Chun-Li is meant to be Chinese. The role could have been justified if Kristen Kreuk doesn't have any problem speaking the language but the fact is it's the opposite. And that's just one chip off the crumbled block. Another is the melodramatic Bison showing off a picture of his wife and daughter. That's a banal bolt out of the blue and that's totally not him.
Pulling it off with comic or game-based movies is understandably difficult giving credence to the fact that the expected majority of the audience is first and foremost consist of fans of the so called animé sagas. Their knowledge about the characters and their respective abilities, the events and much less everything that takes place in the story are second only to the creators, hence they are the ones with the utmost of expectations. And if the adaptation comes a step less closer to the original, then it's going to end up very badly. It's do or die in this type of struggle, making it a very slippery.