The Girl with the Dragon Tattoo
Synopsis: A discredited journalist Mikael Blomkvist (played by Daniel Craig) joins hands with a computer hacker named Lisbeth Salander (played by Rooney Mara) to unearth the mystery underlying a 40 year old murder of a girl. The two protagonists (Craig and Mara) are instructed about the mysterious disappearance of a girl Harriet Vanger whose uncle is of the suspicion that she was killed by people inside his family circle. The mystery gets deeper and deeper as more depth means more questions remaining unanswered as the investigative duo find themselves entangled in a web of family secrets which are meant to be concealed.
Description: Mikael Blomkvist, a journalist by profession, is aided by an enigmatic computer hacker as they both team up to unravel the secrets hidden behind the disappearance and murder of a girl 40 years ago.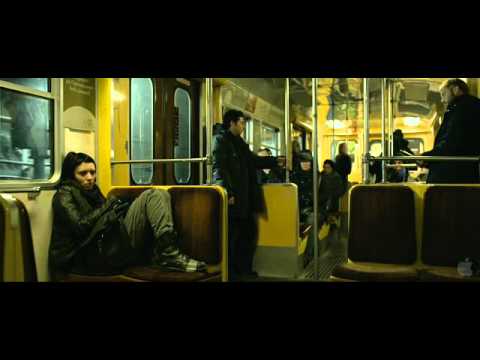 Review: The Girl with the Dragon Tattoo is the remake by David Fincher of the thriller made in Sweden in 2009 of the same name and adapted from Stieg Larsson's successful trilogy of books. An impressive trailer with screenshots all purposed to amalgamate the suspense and the various plot-twisting moments of the movie that will surely keep the audience on the brink of their seats.
The role of Rooney Mara as the peculiar computer hacker Lisbeth Salander is indispensable for the appreciation of the movie because she is simply mesmerizing. It is amazing to see how the inscrutable character of this girl is of equal significance as the story that has to be solved. She operates throughout the investigation with unswerving dedication as she begins to relate to the girl that was murdered a long time back.
As a viewer transverses through the complex interconnected family secrets and stories, he is spellbound by the fact that even the wealthiest of the families have devious elements amongst them. The profundity of the case keeps on increasing in magnitude as the team of two ventures into the family's vault of secrets only to encounter the willingness of some of the people in the family to go to any lengths to preserve their reputation which might even involve resorting to murdering a few more people.
For devotees of the book, some major renovations on the story, changing characters, plot points and relationships have been made. What is kept, and what makes the movie work, is the essence of Lisbeth, Mikael and the mystery that will soon bring them together. I recommend going to the nearest cinema as soon as possible to experience this thriller crime movie that you wouldn't want to miss out on.