Synopsis: As a sequel to the box office hit "The Hangover," Stu (Ed Helms), Doug (Justin Bartha), Alan (Zach Galifianakis) and Phil (Bradley Cooper) heads to Thailand for Stu's wedding with Tracey (Jamie Chung) where they enjoy a supposedly shenanigan free brunch; nothing like their escapade in Las Vegas. However, things go wrong as these boys go for a night out with Tracey's younger brother Teddy (Mason Lee) and wake up to realize they have lost the kid with no idea where to find him.
Description: Doug, Stu, Phil and Alan do it again, this time in the historic country of Thailand where a plan for a tamed pre-marriage meal goes haywire.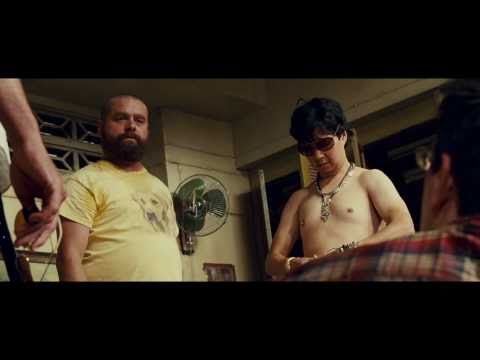 Review: "The Hangover Part II" is definitely an eye cherry for those who loved the 2009 comedy hit. Director/producer Todd Phillips designed the movie to have almost the same structure that of the first film. Still the characters evolve in this story as they, together with the audience, once again retrace their steps to find out what happens next, or refresh their minds of what happened before. And in their misadventures in exotic Bangkok comes a lesson about life and friendship.
What makes this comedy film a must see is how the characters compliment each other. Despite of the crazy idea of being heavily drunk can cause a manic state that leaves the person semi-amnesic, the movie presents to the audience a realistic picture of what a bottle of alcohol is capable of. This ultimately surfaces the good stuff of the movie's plot blended with bizarre episodes of hilarity and sometimes just plain old recklessness.
Todd Phillips once again manages to compliment shock with humor with an end result of complete ingenuity. Directing movies that almost always include guys in misadventures, Philipps made quite a turnaround when he incorporated a dash of mystery to the film which makes it very interesting. The movie's unpredictability is what highlights the strident, bawdy laughs and outrageous gags that viewers get when they watch this flick.
Only the first screening wee will identify if this movie is an experience of extraordinary sort or simply a déjà vu as "The Hangover Part II" hits cinemas on May 26, 2011.
The Hangover Part II

,