Synopsis: Dre Parker (Jaden Smith) is a 12-year-old kid living in Detroit when his mother Sherry (Taraji Henson) gets a job in China and decides to settle there for good. Dre begins to love China when he falls for his classmate Mei Ying (Wenwen Han) until Cheng (Zhenwei Wang), the class bully discovers it. With Cheng's Kung Fu prowess over him, Dre tries to settle the gap between them by learning the art of self defense from the maintenance man.

Description: When Dre Parker, a 12 year old kid in Detroit move to China with his mother to start a new life and incurs the fury of the class bully at his new school, he creates a dubious crony with a kung fu master who trains him idyllic self-defense.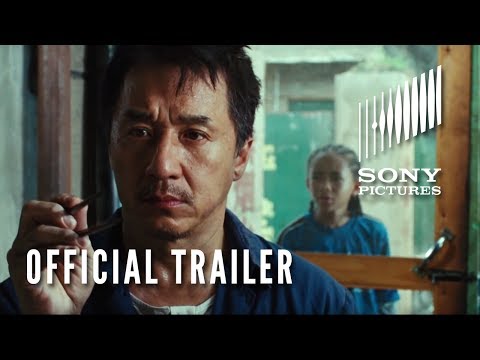 Review: A handyman/martial arts master agrees to teach a bullied boy karate and taught him lessons beyond what one can acquire through martial arts other than fighting. This notion may be cliché to some, but this remake of the beloved 1984 version is one to be reckoned with, if not, better.
Speaking of better, this time around, a true 'kid' (Jaden Smith) is actually on the block and not an older teenager like the one in '84. The setting is also changed. As the 84's  Daniel was from Jersey to San Fernando Valley, Los Angeles, Dre's fussier move has him and his mom (Taraji Henson) flying from Detroit to China.
Circling back to the story, Christopher Murphy welded the script as close as anyone could possibly think of but without neglecting the element of surprise—surprise in a sense that the film in its entirety had the whole 140 minutes brewing with excitement as the action intensifies. Dre's gone from zero to champion. Along the way, he meets a charming classmate Mei Ying (Wenwen Han) and found himself a nemesis in Cheng (Zhenwei Wang). As the bullying began with Dre nowhere to go, lo and behold the master materializes in Mr. Han (Jackie Chan), the seemingly mild-mannered maintenance man at the back of Dre's apartment building.
Convincingly, this remake hit just all the right notes it should making the story work just as it did in 1984, just a bit better in terms of accuracy which is as important as cinematography.