The Twilight Saga: New Moon
Synopsis: After unwrapping a gift during her 18th birthday party, Bella gets a paper cut and Edward's brother, Jasper, is besieged by her blood's scent and attempts to attack her. Edward realizes that he and his family may cause menace to Bella and decides to end their relationship, leaving Forks permanently. Edward's disappearance leaves Bella heartbroken and depressed for months but her spirit is renewed by her mounting relationship with the enticing Jacob Black and finds her loyalties tested.
Description: Edward leaves Bella after an attack by Jasper (Edward's brother), that almost got her life and to Bella's despair, she falls into another relationship- this time with werewolf Jacob Black.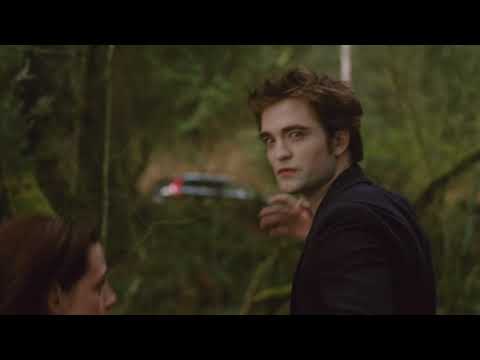 Review: Human nature dictates one to find fault from another and vice versa. This predicament somehow hits this saga so hard that the line between ill-criticism and well-informed opinion is actually blurred. Reading through some horrendous, disparaging articles breaking down mistakes in almost every bit of effort put into this film as if endowing it the honor of being a flop, amazes one though as the final court of arbitration which is the tally sheet of turnarounds shows it different.
Lo and behold the saga popped from earthbound to cosmic. The public awaits it, and even clamors just even a close up photograph of the then not that huge a star in Edward Pattinson. They've even become a stellar community as Kirsten Stewart and Taylor Lautner continue to enamor their avid followers in a dazzling charade of surprises as each exponentially evolves into the best actors there ever could be for their respective roles in this one-of-a-kind plot; one that paved the way for others to emulate.
The accuracy cannot be questioned as it can even bring the viewer to a point where he'll almost totally become uncertain if the scenes being depicted on the big screen were that which were brewing from his creative imagination when he was still the reader.
But there goes the pickle, as not everyone had the luxury of time to have had read the book before watching the movie. Nonetheless, the romance, the feral action, the ingenuity, the totally improved cinematography and the melancholy albeit brilliant imagination, altogether dried up the water beneath the bridge of ambiguity.
The Twilight Saga: New Moon, 3.0 out of 5 based on 1 rating