Synopsis: Winnie the Pooh (Jim Cummings) heads out to the Hundred Acre Woods to find some of his favorite and sumptuous honey when he encountered a note which he perceives that Christopher Robin (Jack Boulter) is in trouble. With the help of his friends, Owl (Craig Ferguson) sends out the whole gang to search for their friend and save him from an imaginary creature. Pooh and the rest of his friends goes for an adventure far from what he expected to be another day of eating a jar of sweet honey.
Description: A normal day at the Hundred Acre Woods turned to be a rescue party to save Christopher Robin as Pooh and the rest of the gang set off to save their young friend from a creature named "Backson."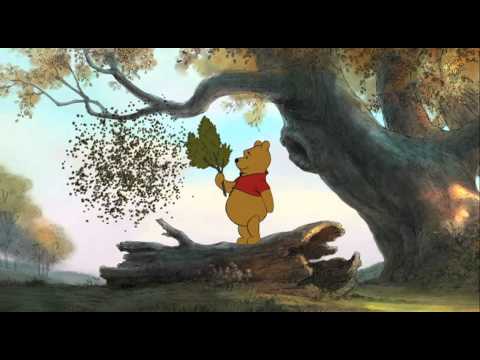 Review: There is always enchanting about the hand-drawn characters and panorama of the ever loved tales of the binge-eating Pooh bear and his individually note-worthy friends. Winnie the Pooh is a classic story that lived through time but never withered in the hearts of its audience. With this 2011 remake of the cartoon it will surely be memorable feature crossed with the advance technology of 3D imaging and cinematography.
The ever loved pantless bear certainly is an eye-catcher especially to the all time Disney fanatics. The evolving story of the Milne storybook is taken to a new height of imagination and storytelling. Kids and parents would certainly enjoy this whimsical film of lightness and simple pleasure. The story always is easy to understand and it never falls off of its original matter. Hence, Winnie the Pooh is here to stay for a much longer time.
This year's release of Winnie the Pooh is exciting news for youngsters who love the erratic personality of Tigger and the mild gestures of Pooh. It is those among the movies that are great for kids who see their first theatre flicks. The best thing about this classic is that it always leaves a mark of morale and determinism in each of its viewers. Winnie the Pooh is definitely a must see for all.
Winnie the Pooh

,